Professional Shingle Roof Replacement and Repair in Oakdale, NY and all of Long Island
Finding the perfect roofing contractor may not be easy. Our workers at Advanced Roofing Siding and Gutters will always be there to help you with your roof. Not only do we have decades in the business, but our customers are also very important to us. You can talk to us regarding installations, inspections, and so much more. Shingle roof replacement in Oakdale, NY, is also a service we can deliver quickly and affordably. Let us know when you need our guidance. Contact us at 516-987-7478 if you would like a quote or have questions.
Our company offers a wide range of services, including repairs, replacements, and new installations. We take care of any job quickly and efficiently. We offer quality service at an affordable price. We provide excellent customer support. We are committed to providing top-notch service every single time. We are dedicated to offering the best possible service to each client. We are proud of our reputation for excellence. We are happy to help you with any questions or concerns you may have. We are ready to assist you today!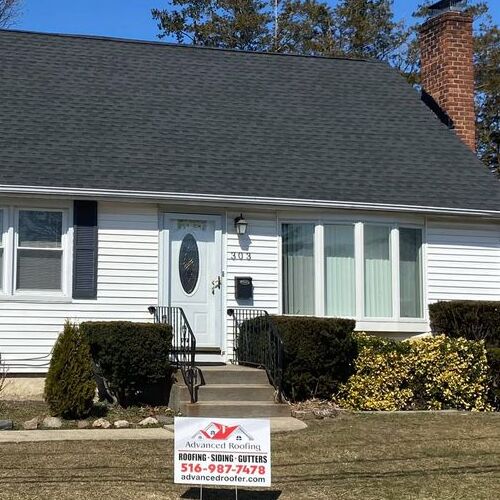 When you notice your roof has an issue, make sure to have it handled as soon as possible. We can help at any time with shingle roof replacement in Oakdale, NY. Our roofers stand out in a number of ways. We'll always provide excellent results in a timely manner. Our results often speak for themselves. Talk to us today about our services or to find out more information. We can be reached at 516-987-7478.