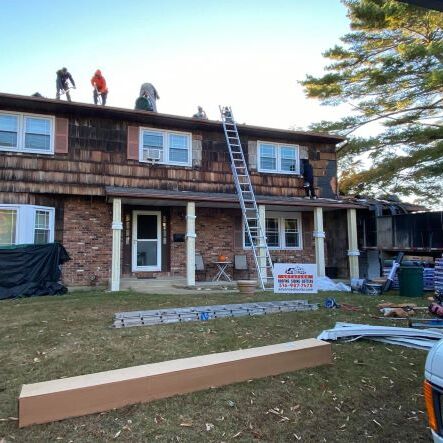 When your roof is at risk or giving you problems, this is something you don't want to have to be concerned about for long. You will need the assistance of a high-quality roofer, as well as a team that will be able to handle the situation quickly. This is exactly what we can do at Advanced Roofing Siding and Gutters. Our team has been a roof repair company in West Babylon, NY for over 30 years, so you can be sure that we'll get the job done right. You may soon discover that we aren't like other teams you have worked with in the past; we won't waste your time and we offer high-quality results on our work.
Also, we have experience with placing new roofs, inspections, repairs, and installing gutters, among other handy services. This means whatever you need our help with, we should be able to provide services related to it. Talk to us about what is going on with your roof at 516-987-7478. We are eager to hear from you!
If you don't know where else to turn when you need some work completed on your roof, we might be the right team for you. We are a roof repair company in West Babylon, NY that has been taking care of roofs in the area for many years. Our team offers a high level of customer service, and we have plenty of qualifications to keep your roof in the best condition possible. Reach out to us when you need new siding or want to discuss 
asphalt shingles
. These are some of the services we provide. You can call us anytime to find out more about our company and how we can assist you with your roof. Call 
516-987-7478
 when you are ready to see what we are able to do.