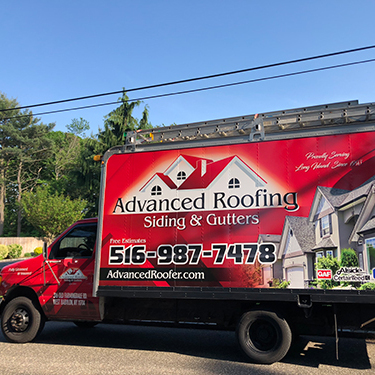 Advanced Roofing of Long Island
When it comes to getting the roofing services you need, you likely want to work with a company you can trust and has plenty of experience in the industry. This is why you will want to work with us. Advanced Roofing Siding and Gutters was established in 1993 by Scott Sasso to serve Nassau and Suffolk County, NY homeowners and businesses. Scott has a wealth of knowledge and experience in all facets of home construction.
Advanced is a premier remodeling contractor located in West Babylon, NY. We service Long Island and select areas throughout New York.
We are your best choice for taking care of your most expensive investment…. Your home. We pride ourselves on working hard for all of our customers to take away the fear and confusion that can overwhelm any home improvement project. We go above and beyond for all of our customers on every project, whether you need a simple repair or a  complete exterior renovation.
We built our high reputation by using the best materials available and by providing excellent customer service. We are fully licensed and insured so that you have the peace of mind that your home is fully covered and will be completed in a safe manner. Let us help you with everything from asphalt shingles to roof inspections. Call Advanced Roofing Siding and Gutters for a free consultation at 516-987-7478.
Experienced Professionals
Over 20 Years of Experience
Free Estimate
Licensed & Insured
Servicing Nassau and Suffolk