Professional Shingle Roof Replacement and Repair in North Babylon, NY and all of Long Island
Finding a trustworthy roofing contractor may not be easy. There are instances where you have to get one right away. We are available to help you with your roof and whatever care it needs. We have been in the industry for decades, but every single client we have is very important. We will be able to assist you with installation, inspection, and any other roofing service. You may want to speak to us concerning shingle roof replacement in North Babylon, NY, as well since this is one of our specialties. Call us whenever you need our assistance. You can call us at 516-987-7478 for more information or a quote.
Our company offers a variety of services. What sets us apart is our attention to detail. When you call us for assistance, you know that we will do the best work possible. You can trust us to handle any repairs or replacements promptly. We aim to keep your home protected so that you can enjoy peace of mind. That is why we take care to handle tasks diligently each time. We complete repair jobs, but you can also hire us for siding and gutter systems. Don't hesitate to reach out with any questions you might have.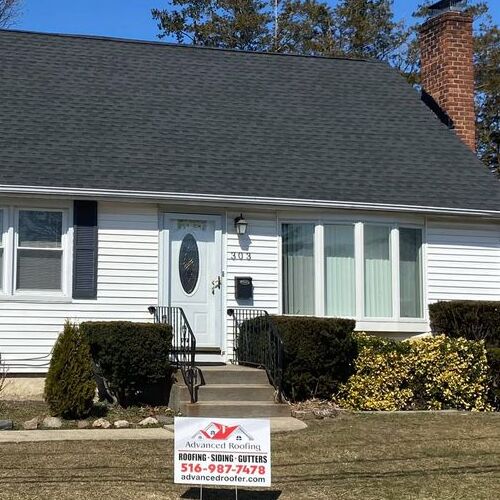 Don't wait for a roofing problem to get worse, since this can cost you additional money in repairs. We can assist you anytime with shingle roof replacement in North Babylon, NY. Our roofers stand out in multiple ways. Not only do we do each job accurately, but we also handle it as quickly as possible. When we finish a job for you, we don't stop until you are 100% satisfied. Don't hesitate to reach out to us when you're looking for more information on our roofing services. We can be reached at 516-987-7478 for more information.