Professional Asphalt Shingle Roof Replacement in Deer Park, NY and all of Long Island
Finding a roofer that's a great fit can be tough at times. You may need to find one immediately, in some circumstances. At Advanced Roofing Siding and Gutters, we are always able to help you with your roofing needs. Our team has plenty of knowledge and we also value every one of our customers. Installations and inspections are two of our services, among others. If you'd like to speak to us concerning shingle roof replacement in Deer Park, NY, this is one of our specialties as well. Call us when you are in need of our expertise. Contact us at 516-987-7478 if you would like a quote or have questions.
Roofers are often hired to provide multiple services, including repairs and replacement. Some may not pay as much attention to detail as our group does. If you work with us, you can expect top quality. Additionally, we are prepared to work on repairs and replacement without delay. If you don't have a roof that protects your family, this is a concern for us. That is why we do everything we can to manage our jobs meticulously each time. We complete repair jobs, however, you can also hire us for siding and gutter systems. We'd love to answer any questions you have.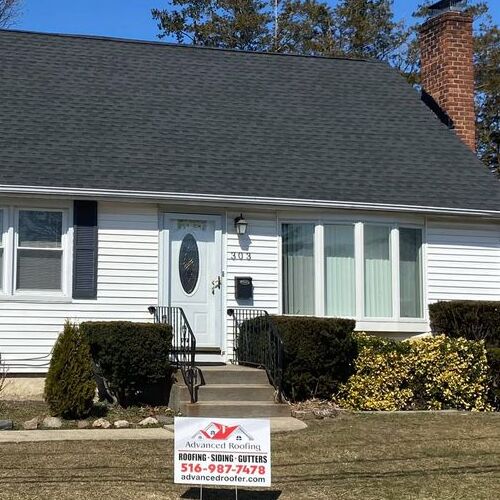 Don't wait for a roofing problem to get worse, since this can cost you additional money in repairs. We can assist you anytime with shingle roof replacement in Deer Park, NY. Our roofers stand out in multiple ways. Not only do we do each job accurately, but we also handle it as quickly as possible. When we finish a job for you, we don't stop until you are 100% satisfied. Don't hesitate to reach out to us when you're looking for more information on our roofing services. We can be reached at 516-987-7478 for more information.