Professional Asphalt Shingle Roof Replacement and Repair in Massapequa, NY and all of Long Island
Finding the right roofer to work with may be easier said than done. There are times when you have to find a roofer immediately. Our team at Advanced Roofing Siding and Gutters will always be there to help you with your roof. We have been in this sector for decades, but every one of our clients is very important to us. Our team delivers many services, including installations and inspections. You can work with us for shingle roof replacement in Massapequa, NY as well. Reach out when you are in need of our expertise. Contact us at 516-987-7478 if you would like a quote or have questions.
As with other roofers, we have multiple services you can rely on us for. The difference is that our team cares. Perfection is what we strive for when we are your roofer. Plus, we are ready to work on repairs and replacements without delay. We want you to have a roof that keeps your family safe around the clock. This is why we do what we can to handle jobs carefully every time. We complete repair jobs, but you can also enlist us for siding and gutters. Allow us to share with you how we can be of assistance.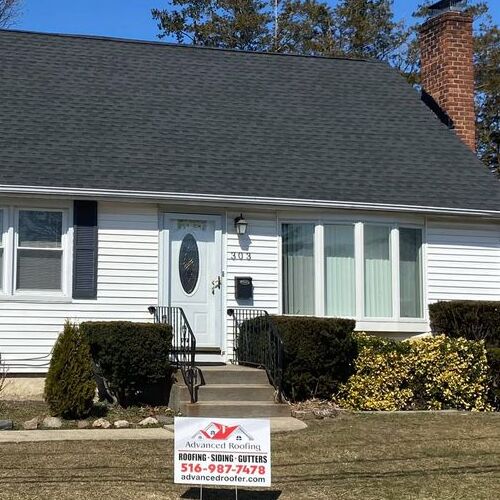 Let us help you with a small roofing problem before it turns into something more costly. For instance, if you require shingle roof replacement in Massapequa, NY, you can check with us anytime. There's no other team like us in the area. Our jobs are handled with excellence each time, and you can count on us not to waste time. Our results often speak for themselves. Don't hesitate to reach out when you're looking for more information on our roofing services. You can call our team at 516-987-7478.