Expert Asphalt Shingle Roof Replacement in Brightwaters, NY and all of Long Island
Finding the perfect roofing contractor may not be easy. In case you decide to work with our crew at Advanced Roofing Shingles And Gutters, we can provide repair service for you. We've got many years of experience in the industry, so you can trust our company to deliver quality results. Additionally, if you're interested in having us replace your shingles, then you'll definitely enjoy the benefits of working with us. Call us today at 516-987-7478 to learn more about what we can offer you!
We offer a wide range of services, including those offered by other contractors. However, we take great care to ensure that each job is done right the first time. You can trust us to make sure that your roof is safe and secure. We work hard to keep your family safe, so your roof should stay perfectly intact. That is why we do whatever we can to get the job done quickly and correctly. We complete repair jobs, and we provide service for siding and gutter replacement. Let us tell you how we can help.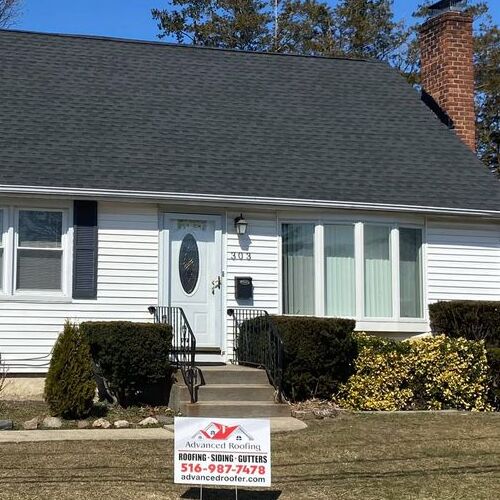 You shouldn't wait when you discover a roofing problem because as the problem grows, it can become more expensive. We can assist you any time for shingle roof replacement in Brightwaters, NY. You'd be hard-pressed to find a team like ours in your neighborhood. We perform all of our services the right way, and we work quickly. Don't hesitate to reach out to us when you're looking for more information on our roofing services. Call us at 516-987-7478 to speak to our professionals.